Archive for August, 2011
Wednesday, August 31st, 2011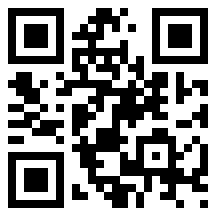 Sug den med din smartphone! QR-codes er for snildt!
Thursday, August 25th, 2011
chib pressebureau udvider. Både på medarbejdere, opgaver og plads. Vi flytter snart kontor, og så har jeg netop ansat Gita Schumacher på fuld tid, Anette Hagen Borg Pedersen som studiemedarbejder og Bjarke Kirkegaard Nielsen som konsulent. I forvejen er vi Helle på bogholderiet og jeg selv på fuld tid.
Friday, August 5th, 2011
Jeg ville egentlig have løbet en maraton. Men uden mad og drikke satte fødderne hælene i for enden af Ã…rslev Engsø mandag morgen. Da havde jeg løbet godt 34 kilometer – eller næsten to gange om Ã…rslev Engsø og Brabrandsøen. Jeg fandt heldigvis et hindbærkrat med masser af modne bær. De gav lidt energi til de sidste 8 kilometer hjem. Jeg løb klokken 5.15 og var hjemme klokken lidt i 10. Men regner med, at jeg klarede de 34 km pÃ¥ godt pÃ¥ 3½ time. Lyder det ikke rimeligt?